Connecticut Drug Rehab and Alcohol Treatment
One of the original 13 states, Connecticut is a tiny state in New England. It is situated close to states like Massachusetts, Rhode Island, and New York in the northeastern region of the nation. Although the state contains a number of landmarks and historical significance, it also has its fair share of addicts and other substance abusers.
Connecticut drug and alcohol statistics
According to the Connecticut Department of Mental Health and Addiction Services (DMHAS), heroin was the most popular drug in the state in 2016.
In 2016, almost half of those seeking mental health care identified alcohol as their main issue.
More than 51,000 persons were accepted to drug and alcohol treatment programs in 2010.
There were 1,038 fatalities from unintentional drug intoxication in 2017, according to the Chief Medical Examiner from the Connecticut office.
The Proportion of Deaths Associated with Opioids in Connecticut
Despite being a tiny state, Connecticut has one of the highest rates of opioid overdose deaths in the country. In terms of these deaths, the state was rated 50th in 2012 but went up to 12 in 2015. According to experts, this lethal spike has been caused by rising opioid painkiller and fentanyl levels.
From roughly six per 100,000 people in 2012 to approximately 25 per 100,000 people in 2016, opioid-related deaths have increased by four times. Over 13 fatalities per 100,000 people is the national average, which is greater than this. The number of heroin deaths has also climbed alarmingly, from 98 in 2012 to 450 in 2016.
In Connecticut, 677 people overdosed on fentanyl in 2017, compared to just 14 in 2012. It's also critical to remember that opioid abuse has been related to increased incidence of neonatal abstinence syndrome, which happens when a pregnant person uses these drugs, as well as HIV and hepatitis C transmission through IV drug use.
Connecticut Drug Treatment Options
The same addiction treatment won't work for everyone. The best treatment is individualized and catered to the demands of a particular person. The type of care you require, the substances being misused, and your mental health requirements must all be taken into account while selecting the best course of treatment.
There are numerous treatment methods available. Before enrolling in a conventional rehab facility, some people opt to participate in a detoxification program. Some people may begin their road to recovery at an inpatient or outpatient rehab facility. No matter what the initial steps, the majority of people will gain from going to therapy or support group meetings to reinforce the skills they have learned.
How to Pick a Drug rehab Center in Connecticut
Choosing between inpatient and outpatient treatment is one of the most crucial decisions when selecting a drug rehab in Connecticut. The ideal choice will be the one that will benefit the particular person the most. It should establish a setting where the patient participates in each stage of the procedure.
An organized treatment program that addresses all aspect of an individual's addiction or alcoholism is provided through inpatient rehab. The patient will live in a facility-free setting while receiving round-the-clock medical attention and therapeutic assistance during their inpatient rehab stay. Inpatient treatment is beneficial for many people who are facing persistent addiction. For people who also have a behavioral or mental illness, it may be a wise decision.
Outpatient rehab is the other main method of comprehensive addiction treatment. Outpatient treatment frequently includes the same kind of therapies and treatments that are provided during inpatient treatment. The primary distinction is that while receiving treatment, individuals may reside in their own houses. As a result, patients can attend their weekly scheduled treatment sessions while also taking care of their families, going to work, and managing other duties.
The fact that individuals receiving outpatient treatment are not cut off from their daily lives means that they may encounter triggers that could make maintaining sobriety difficult. On the other hand, for people who are dedicated to and disciplined about their recovery process, outpatient treatment is frequently a good option. Some patients who receive inpatient treatment go on to receive outpatient treatment and live in a sober living environment.
Whichever rehab program you select, it needs to provide the following therapy techniques:
EMDR Therapy
Behavioral Cognitive Therapy
Docent-led therapy
Programming in 12 Steps
Goal-oriented interviewing
Therapy based on trauma
It's crucial to understand your rights and obligations while in rehab. You should receive written confirmation of this information from the facility you select. Make sure you choose the right rehab for your unique needs by asking any questions you may have.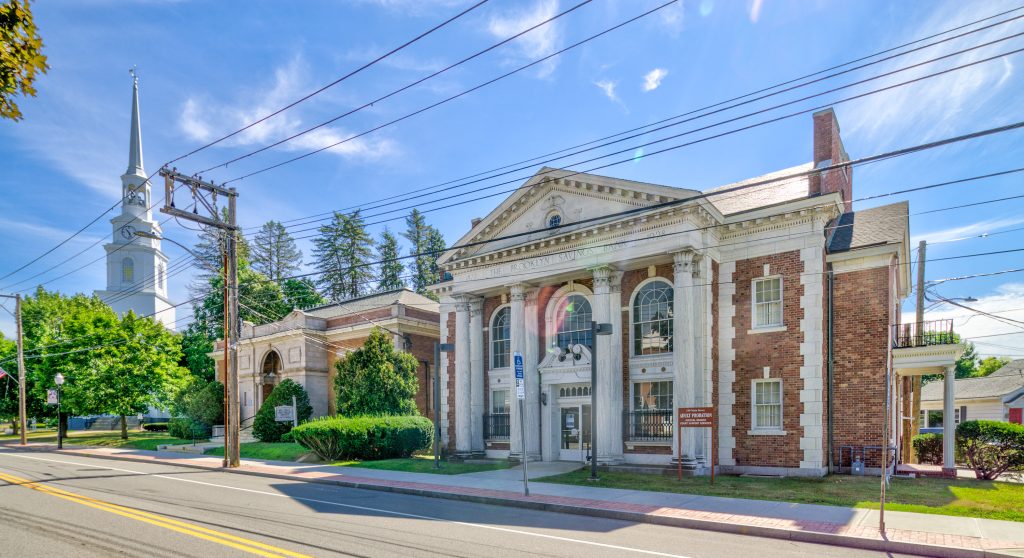 Connecticut Drug Treatment Costs
The price you can anticipate will depend on the sort of care you select. As an illustration, residential treatment requires care during the day if you choose that route. This will cost more than outpatient treatment, where you receive care at home and simply come to the facility for sessions during set hours.
Most centers provide a variety of payment methods for both inpatient and outpatient treatment. The Affordable Health Care Act, local or state government programs, Medicaid or Medicare, as well as private funding and financing, may be among these.
Rehab is frequently covered by insurance, while finance is also a popular option. To ensure that you can get the treatment services you need, many treatment centers will provide a list of all your options.
Reasons to Select OSR for Your Care
For those who are dependent on drugs or alcohol, OS Recovery (OSR) functions as an outpatient rehab facility. To aid our patients in overcoming addiction, we offer a range of programs that are tailored to each one of them. Our programs employ research-proven techniques to support clients in their battle against addiction in a sympathetic, secure, and welcoming setting.
We provide both partial hospitalization and intensive outpatient treatment options. We also offer a dual diagnosis strategy that views every person as a unique individual with numerous features. Additionally, OSRC takes pride in facilitating family reunification and assistance during treatment for patients and their families.
Numerous significant insurance plans offer our services. In order to determine how we can best assist you, we can use the information you provide. We provide treatment for PTSD, depression, anxiety, and addiction, among other conditions. You can reach us at [email protected] or 401-561-4550 if you're ready to improve your life.
Sources:
https://portal.ct.gov/DMHAS/Newsworthy/Press-Releases-2017/DMHAS-Annual-Report-Shows-Heroin-as-Most-Frequent-Drug-Reported-in-Admissions-for-Substance-Abuse-Tr
https://www.samhsa.gov/data/quick-statistics
https://portal.ct.gov/DMHAS/Programs-and-Services/Opioid-Treatment/Prescription-Drugs-and-Heroin-Prevention-and-Treatment
Verify Your Insurance Coverage
Are you getting positive social media reviews from your clients? Share these inspiring tales with others to win over new clients and retain existing ones.